Emotional intelligence for leadership: Results in 90 days [webinar replay]
In the hyper-competitive 21st century, raw brainpower and intellectual brilliance will only get you so far. The real winners will be those with deep emotional intelligence."
-Dr. Timothy R. Clark, PhD
The good news is that emotional intelligence is a learnable skillset that enables effective leaders to get business results.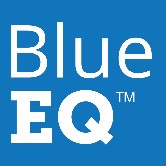 Join Michael Gillespie, co-creator of the BlueEQ™ emotional intelligence self-assessment, as he shares his validated approach to create thriving leadership environments through emotional intelligence.
Get the replay from the webinar originally held May 24, 2017.
What you will learn:
How EQ impacts diversity and inclusion, employee retention, culture, and the bottom line
How leaders with high EQ establish psychological safety zones that enhance innovation, engagement, and performance

How you can create

a highly inclusive culture

through key EQ skills within your organization 

 
Why attend:
Get a rare opportunity to engage with a renowned expert 

Get access to BlueEQ's best-in-class emotional intelligence assessment to see where you stand in creating great leaders within your organization. (Or take a free trial now, exclusively from Advantage.)
BlueEQ is an Advantage Performance Group thought leader partner. Ask us how we can help you implement BlueEQ in your organization today!
Advantage Performance Group creates and delivers custom solutions from best-in-class learning providers to help leaders lead, sellers sell, and businesses flourish. Be sure to check out our
free resources
, and thank you for visiting our website!
Latest posts by The Advantage Team (see all)